Providing the right tools at the right time, Discover the Joy of Leadership will help you become your own best leadership coach!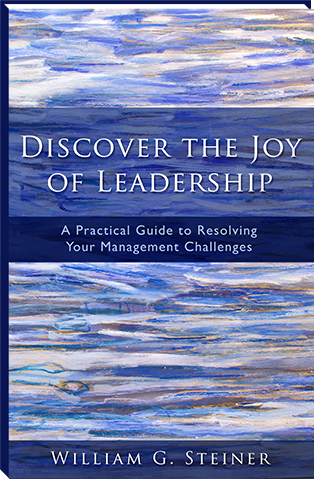 ---
About the Book
Leading organizations and managing people are daunting tasks, especially in this rapidly changing world. Discover the Joy of Leadership: A Practical Guide to Resolving Your Management Challenges is Willy Steiner's handy guide for managers and leaders that provides insights for a wide variety of challenges.
In it, you'll find:
Time-tested models and theories from the very best practitioners and experts.
Easily digestible chapters to assist in quickly identifying ways to respond to the challenges that confront you.
Superior resources for:

Leading others in a variety of circumstances;
Making the best use of your valuable time resources;
Communicating for influence and impact;
Dealing with the psychological and emotional reactions to change;
Developing relationships that matter.

Targeted solutions to cut through the "noise" in your work world, based on Steiner's 30+ years of corporate leadership and coaching.
---
What Leaders Are Saying
Discover the Joy of Leadership is a wonderful reflection of Willy's extensive experience as an executive coach and leadership pro. It's full of practical ideas and examples for tackling your Management challenges. His section on Leadership has excellent suggestions and reinforces the critical need for feedback in all aspects of our relationships. Willy has been certified in and is a practitioner of my Stakeholder Centered Coaching methodology, and his writings on feedback reflect this throughout the book. This is a valuable resource and a great read.

– Dr. Marshall Goldsmith, Executive Coach, Speaker, NYT Best Seller, Marshall Goldsmith Group
---
This book is a wonderful reflection on the breadth of Willy's insightful counsel that he has provided to me and many of my leadership team over the years. I trust you will benefit as we have.

– Paul E. Purcell, Chairman, Robert W. Baird & Co.
---
Willy Steiner is a leadership master. When I was running a large organization and needed an experienced hand to work with my executives, Willy was always who I would call for help. He helped me handle a variety of managers with a variety of issues and was effective in getting all of them moving in the right direction and actually changing and recognizing their behavior. This book is the "how to" handbook on Leadership. Anyone who considers themselves a leader at any level should have this book in their library… and USE IT.

– Rita Schaefer, Publishing Executive, Houghton Mifflin Harcourt
---
What a great gift to have Willy Steiner's succinct and savvy guide to leadership. As my executive coach, Willy always brought nuance and perspective to our discussions. He excels in the art of sense-making—listening carefully to his clients, helping them interpret their dilemmas, and suggesting paths they might consider. His advice was consistently wise and thoughtful, and I could not have asked for a better partner.

– John Pauly, Provost, Marquette University
---
Over the years, I have appreciated Willy's direct and well-informed approach to providing suggestions and insights. For those who take advantage of its counsel, this book should prove to be an invaluable resource for both an organization's leaders and their teams.

– Paul J. Carbone, Former Managing Partner, Private Equity, Robert W. Baird & Co.
---
Willy showed me, and many on my team over the years, a path to becoming a much more effective manager. As my roles and responsibilities grew over the years, this foundation helped me in becoming a good leader as well. I am sure that Discover the Joy of Leading can assist you in your personal leadership journey as well.

– Todd Dolan, Group Vice President, Software Development, Time Warner Cable
---
Early in my career, Coach Willy provided me with the no-nonsense counsel I need to adapt successfully to a broader leadership role. I trust that Discover the Joy of Leadership can assist you in a similar manner.

– Harley J. Goldstein, Esq., Founding Partner & Chairman, Goldstein & McClintock LLLP
---
About the Author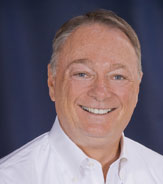 Willy Steiner has been an executive leadership coach for 20 years serving senior leaders on three continents in a wide variety of businesses. His goal is to help leaders get better results – by being better leaders.
He has held senior corporate leadership positions at GE, RCA and Galileo International. He led various Management and Executive leadership programs at both GE and RCA and has also taught Organization Behavior and Leadership at the Graduate school level. He also owned Steiner Enterprises, a wholesale distributor operation that sold in several Midwestern states.
He resides in Evanston, Illinois and has been involved with Habitat for Humanity and Breakthrough Ministries for many years. He is an avid reader, golfer, storyteller and the proud Dad to three grown children.
He writes a bi-monthly post on his leadership blog. He also volunteers with Matter, a community of healthcare entrepreneurs and industry leaders working together in a shared space to individually and collectively fuel the future of healthcare innovation.